The Jazz and Bossa Nova band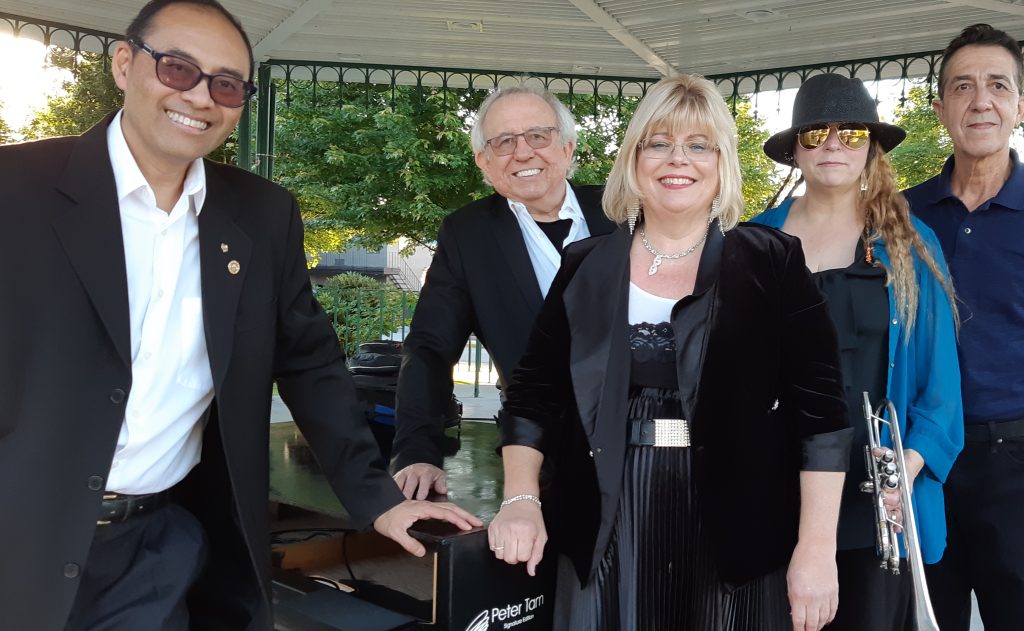 Peter Tam – Piano Vocals, Tom Angelus – Bass,  Debra Kartz – Accodian and backup vocals, Jennifer Dela-Vega trumpet and Vocals, Edguardo DeLa-Vega drums and congas.
Playing the Mainstage at Steveston Salmon Festival on July 1st, 2021.
Live recording snippets from "Bossa Nova Under the Grape Trellis" 2020-09-26  featuring Peter Tam on Piano and lead vocals, Jennie De La Vega on Trumpet and vocals, Tom Angelus on base and Eduardo De la Vega on drums.